Immigration Legal Expert Ian Smith Proves That DACA Amnesty Caused Huge Uptick In Invasion From Mexico
By Dave Levine
Here is Ian Smith of the IRLI proving that DACA Amnesty caused a huge rise in illegal entries from Mexico (from a post at Conservative Review):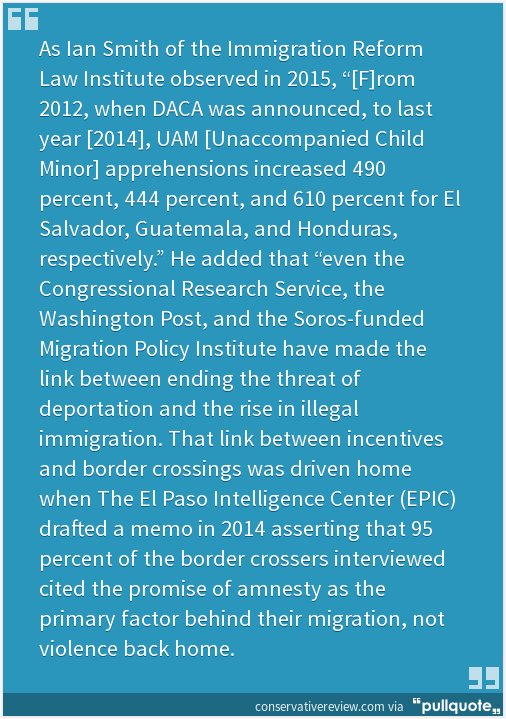 Much thanks to Neil Munro at Breitbart for posting Ian Smith's comments on the effects of DACA Amnesty on the Invasion from Mexico.
Please pass this around, Patriots! We need for ALL to see this!